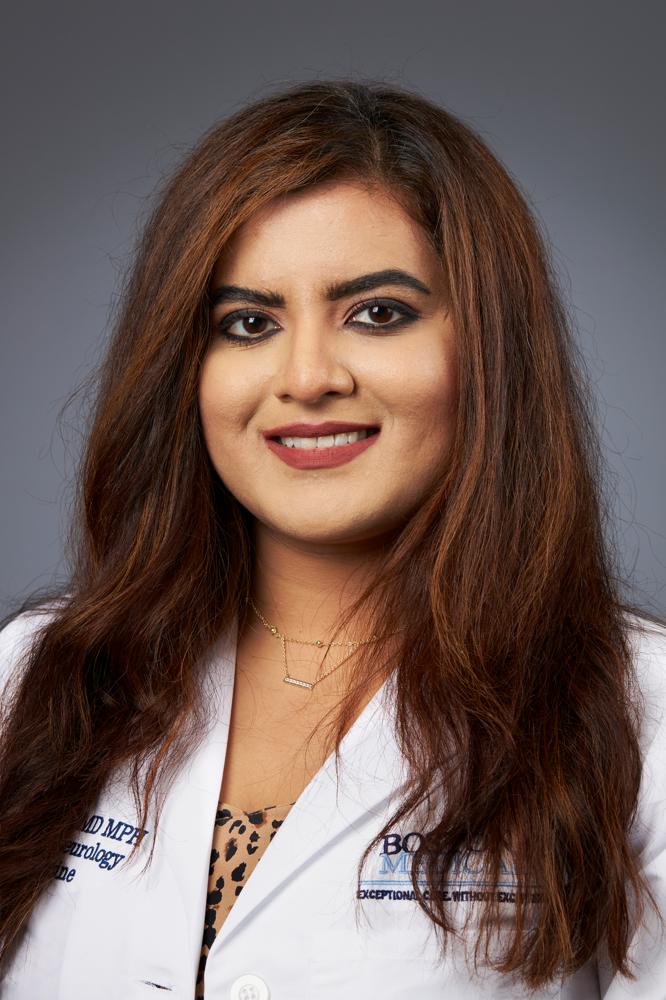 My Contact Information
Primary Location 1 Boston Medical Center Pl
Boston, MA 02118
Featured on HealthCity
Low-income patients often see quality sleep as a luxury, not a health concern. Providers must intervene with education, diagnosing, and treatment.
HealthCity is Boston Medical Center's online publication that explores the most pressing issues in healthcare. At HealthCity, we believe that healthcare must transform itself to become more equitable, sustainable, and open source.
More About Me
Dr. Naina Limbekar, MD MPH, is a practicing neurologist in Boston, MA. She graduated from Marshall University School of Medicine in 2015 and completed a Masters of Public in Health Policy and Management from Columbia University Mailman School of Public Health. She completed a Neurological Residency at Tufts Medical Center in 2019. She completed a Clinical Sleep Medicine Fellowship at Brigham Women's Hospital and Massachusetts General Hospital in 2020. Dr. Limbekar is an Assistant Professor of Neurology at Boston University School of Medicine.
Languages

Hindi

Location

1 Boston Medical Center Pl
Boston, MA 02118