Request an appointment
Request an appointment
New Patients
We're glad you've chosen BMC for your care! Please call the department you wish to make an appointment with to get started. Learn more about coming to BMC.
If you are a new patient and need an appointment, please contact us at the phone number below.
617.638.8456
Refer a patient
Refer a patient
Call our department to schedule a referral appointment
617.638.8456
617.638.8456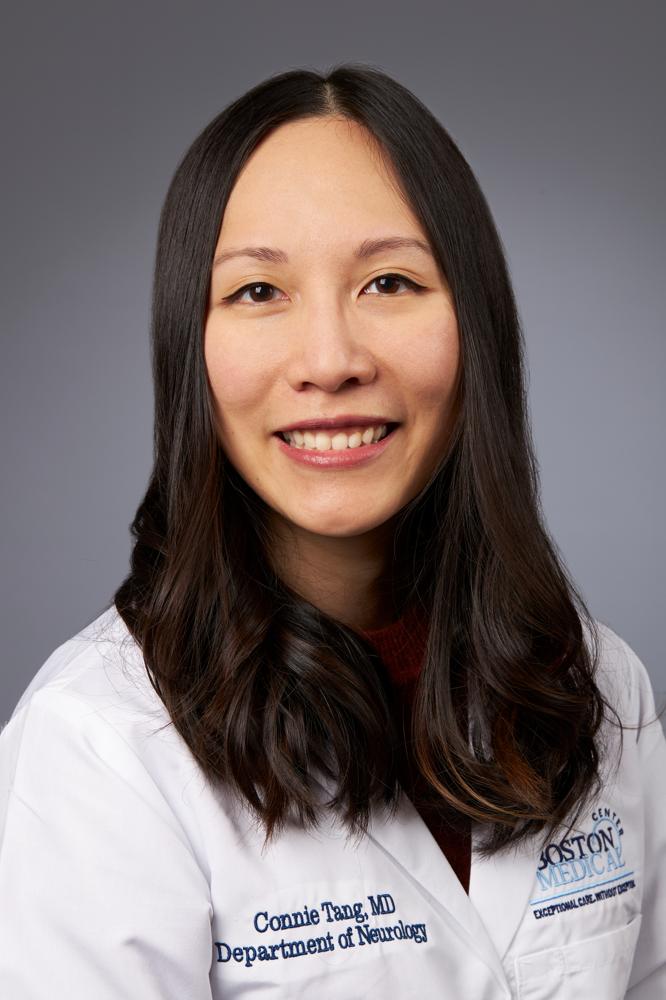 Specialties

Myasthenia Gravis, Peripheral Neuropathy, Muscle disorders

Departments
My Contact Information
Primary Location

725 Albany Street
Boston, MA 02118
More About Me
Dr. Tang is a practicing neurologist in Boston, MA. She graduated from Texas Tech University Health Sciences Center School of Medicine in Lubbock, TX in 2015. She completed both general neurology residency and neuromuscular fellowship at Thomas Jefferson University Hospital in Philadelphia, PA. She is an Assistant Professor at Boston University Medical School and Boston Medical Center.
Education

Texas Tech University Health Sciences Center, Lubbock, TX (2015)

Residencies

Thomas Jefferson University Hospital, Philadelphia, PA (2019)
Thomas Jefferson University Hospital, Fellowship in Neuromuscular Medicine and EMG, Philadelphia, PA (2020)

Board Certifications

Neurology

Special Interests

Myasthenia Gravis, Peripheral Neuropathy, Muscle disorders

Research

Quality Improvement

Location

725 Albany Street
Boston, MA 02118