Boston Medical Center (BMC) HealthNet Plan is a managed care organization founded by Boston Medical Center in 1997. Offering MassHealth (Medicaid) and ConnectorCare health insurance coverage, BMC HealthNet Plan serves more than 250,000 members statewide. The Plan offers comprehensive coverage and personal physicians who provide care for the whole family; interpreter services, a personal membership card and a 24-hour nurse advice line. It also provides additional member extras beyond the state's coverage including: for MassHealth members, free car seats, bike helmets and manual breast pumps for nursing mothers; and for ConnectorCare members, discounts on Weight Watchers and fitness club memberships.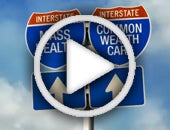 Learn How to Apply for MassHealth and ConnectorCare and About All Your Health Plan Options
Learn more about BMC HealthNet Plan.